10 Easy Meals for Busy Moms
As a mom of a young toddler and one on the way, I don't always have the time, or energy, to make elaborate meals for the family. I am always looking for new and easy, budget-friendly meals that the whole family will enjoy. Sometimes my afternoons are very hectic while chasing a toddler around, so the easier the dinner, the better. Here are my top [10] recipes for quick and easy dinners.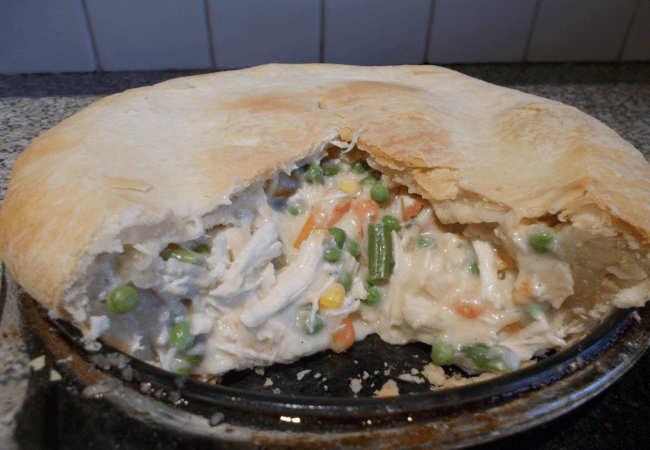 One of the favorites in our house is Chicken Pot Pie; even my toddler will devour this dish. This easy recipe is great, because I can make more than one batch at a time, and freeze what I don't use. Making meals later on in the month take half the time it normally would. If I have the time, I will make homemade Pie Crust, otherwise I will have some ready made in the freezer.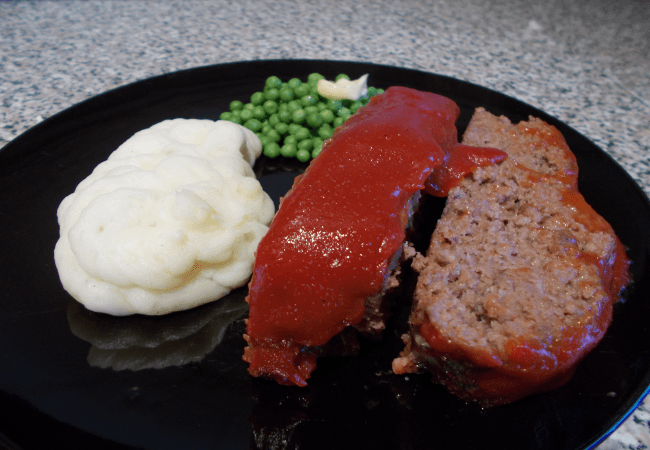 You can never go wrong with a Classic Meatloaf. Whip this recipe up in a matter of minutes, and if you have a KitchenAid
with a dough hook
, you don't even have to get your hands dirty, though I prefer to use my hands. This is another one of those recipes you can always make a double batch, just form your loaf, place in an airtight freezer bag, and store for a later date.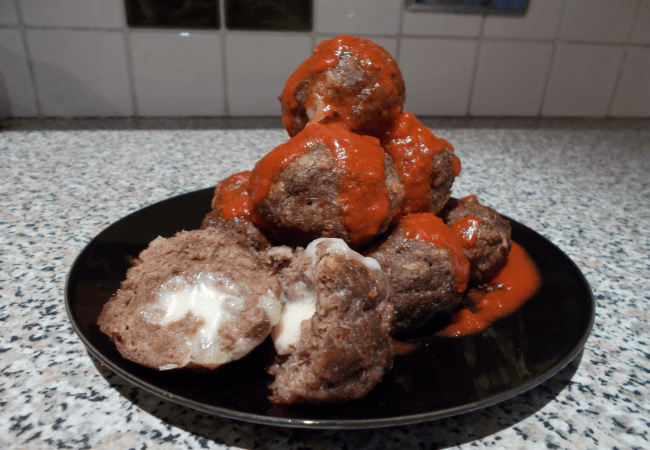 Many people think meatballs are a tedious task, but in reality, it doesn't have to be. Just like with the meatloaf, you can make a double, or even triple, batch; however, with these, you want to cook them before you freeze them. Then, just pull a few out, pop them in the oven, and you have a quick and easy dinner. All you need to do is add your favorite sauce and pasta. This meatball recipe has mozzarella cheese stuffed inside, but you can always omit the cheese and just make regular meatballs.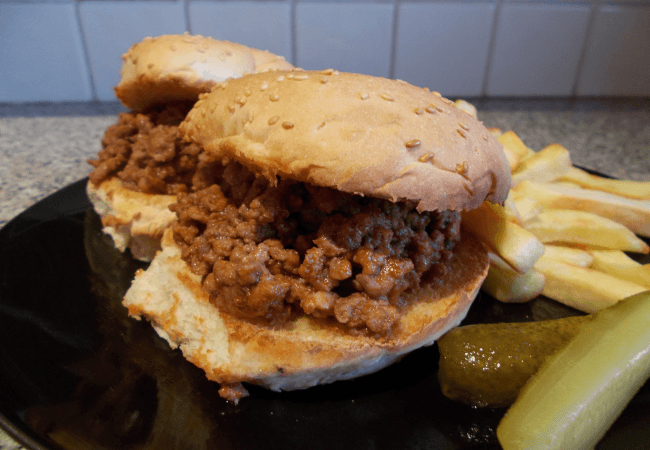 Why use the canned sauce when you can quickly make your own with much of the things you already have in your kitchen? This Sloppy Joe recipe will even please the kids. Make it as spicy, or as mild, as you prefer, just add extra chili powder. For an even bigger kick, add some Tabasco sauce or some chopped jalapeno. This dish can be done in under an hour, and it's so easy, even your older children could help make it.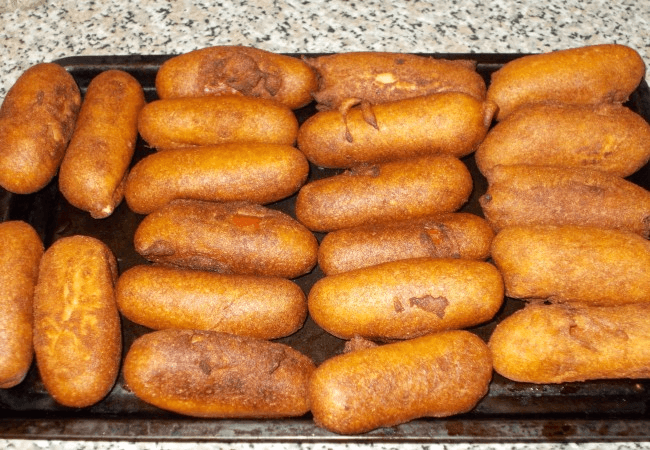 I've always enjoyed a good corn dog, especially at the fair. Why not bring the fair home? Make this easy corn dog recipe, either full-size on a stick or mini bites you can pop in your mouth. Cook them ahead of time, freeze them, then pull one or two out and pop them in the oven to heat, and you have a quick dinner, or lunch for the kids. Don't forget that you can throw any extra batter into a greased baking dish and you have cornbread you can serve up for another meal the next day, or scoop the batter into some hot oil, cook for a few minutes, and you have hush puppies. Perfect for that fish fry.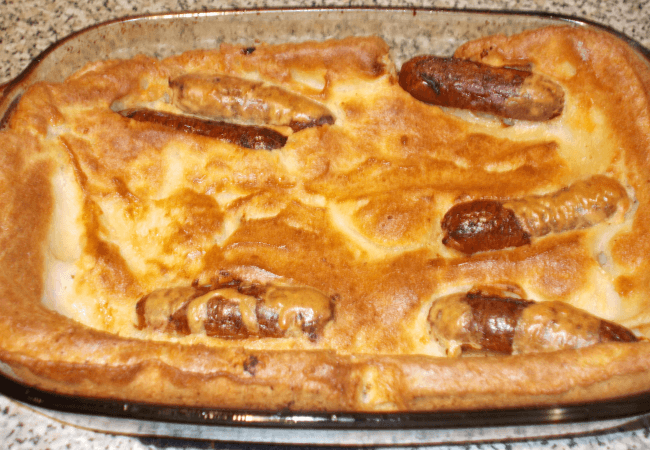 This is a traditional English dish. Not what you expect by the name. No, no toads or frogs were harmed in the making of this dish, lol. Take your favorite pork sausage - not the breakfast kind - and bake it in the oven. Add Yorkshire pudding batter - think crispy, savoury popovers. Pour on the beef gravy, serve with your favorite vegetable and some mashed potatoes, and you have a treat the whole family will love. You can also wrap your sausages in bacon for a little added flavor and crunch. This is one of those dishes you have to try with an open mind, but you will actually love.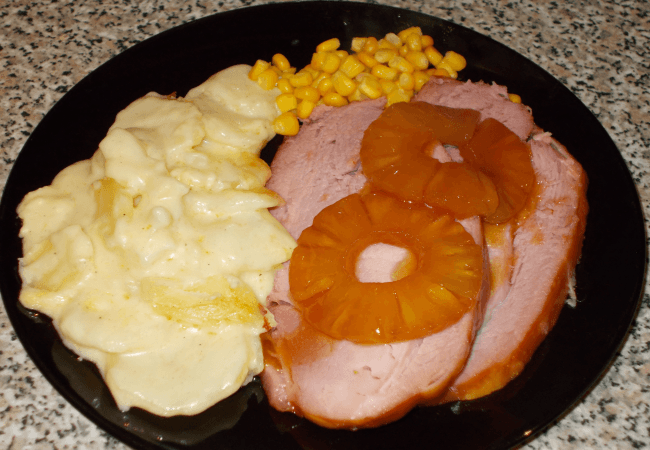 The first time I served this dish to my English husband, his eyes lit up like a child in a candy shop. He had never had sweet ham before, he loved it. Depending on the size of your ham, you can always slice or dice the leftovers for another meal or two, just freeze in airtight freezer bags. This dish can also be made in the crock pot, though I haven't quite perfected the timing on that one yet.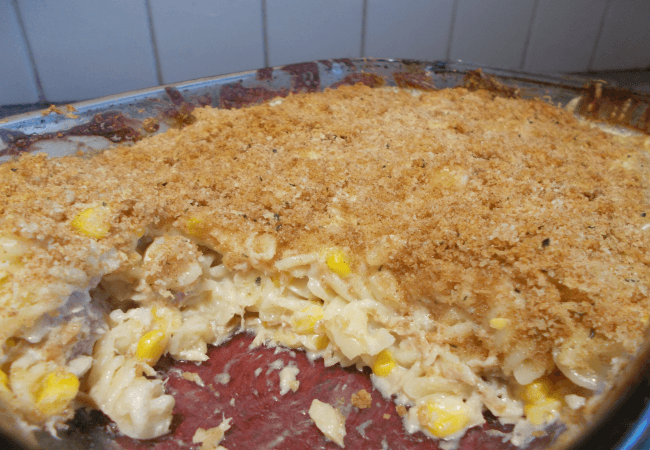 This easy, quick, and budget-friendly recipe can be done with things you already have in your cupboard. If you are like me, you almost always have a couple cans of tuna and some type of pasta just hanging around. The Cheese sauce can also be used for plain macaroni and cheese or to top those fresh veggies, like broccoli. Add a bread crumb topping and you can't go wrong.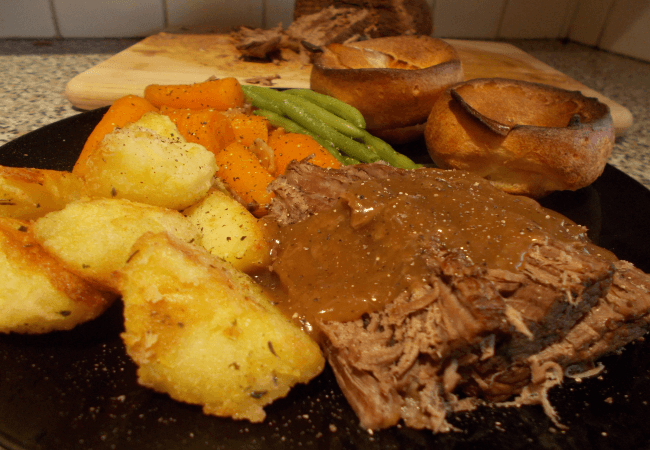 Every mom loves easy meals, and this Roast Beef can be done in your crock pot, slow-cooking while you are busy tending to other more important chores around the house or while you are at work. By the time you are ready, just make your gravy and add some dinner rolls or a nice Yorkshire pudding. Pair it with your favorite vegetables, and yummy Roasted Potatoes. Don't forget, if you have a large enough roast, you can use the leftovers for my next, and last, favorite easy meal, or any other recipe you like that calls for beef.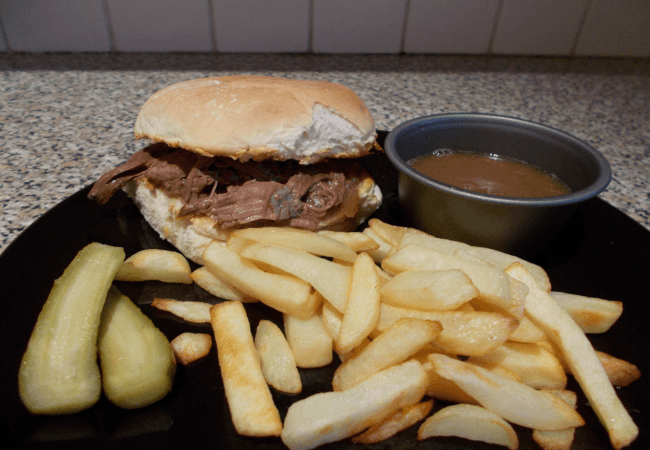 Never let leftovers go to waste, use that beef from the above recipe to make this easy yummy meal. Just reheat your beef in the gravy, butter toast some burger buns, or French rolls, add any of your other favorite toppings: Caramel Onions, peppers, or even your favorite cheese. Serve with Cheesy Potato Wedges and you have a nice meal the whole family will love.
I love to cook, but I don't always have the time or energy. These are just a handful of the favorites I serve in my house, or as my husband calls it, his "top 5," which consists of who knows how many recipes. Don't forget, several of these recipes call for Bread Crumbs, why not make your own and save a little extra money in the process?