Welcome to CookIT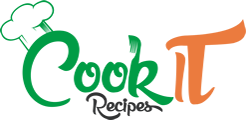 Welcome to CookIT, the website where you can create and save your own recipes, and share them with the world, or just your family and friends. Here at CookIT, our goal is to provide great recipes for everyone. We want this site to be a community for all those who love to cook, whether you are an expert, or just starting out with the basics. We understand that not everyone is a master chef, and therefore we will be providing helpful tips and suggestions, not only from the editors, but from the users as well.
My name is Kim, I have always enjoyed cooking. As a little girl, I was always interested in what my mom was cooking, and wanted to help. When she started teaching me how to cook, I never imagined how far I could go with it. I have no formal training as a chef, only life experience. My mother and father were my teachers, as well as a few other people that have come into my life. I worked for many years in the restaurant business. I got to know many of the ins and outs of the front of the house, as well as the back kitchen. I am still learning new recipes, and techniques everyday.
When I met my husband, I had really only cooked, as so many do, because I had to eat. Being an American, living in the UK, I had to learn new recipes, to serve to my new family. My husband is my biggest, and best critic. We can spend up to an hour after dinner talking about that nights meal, and how to improve it, and what we did and didn't like. That is when we came up with the idea of CookIT. It started out as a way for me to be able to share recipes with my family, and friends. A place where I could view my recipes online, and make it easier for me to use them. It has become so much more.
So many times, when I am trying out a new recipe, I would search and search the web for the right one. I would find so many variations of the same thing, only to be confused as to which one would be better. That is when I decided to start making them my own, taking bits and pieces of each recipe, and improving on them. Trial and error are a huge part of cooking, that and eating a lot.
Each person's tastes are different, which is why we want the users to be able to create their own versions of recipes. Adding helpful guides and tips. Have you ever made cookies, only to have them come out flat and hard? How do you make the perfect gravy from scratch? These are questions that arise in many kitchens. Why not have a place where you can find them easy, and even share your own tips? A place like CookIT.
We really hope that you will join us in our quest for better food, good quality recipes, that we can all share and enjoy. We encourage you to try new things, add new herbs and spices, and test out new techniques, and then tell us about them. Share your knowledge, or even lack of, with the world.
Go forth and CookIT!