Ingredients
500 grams

, minced Beef

1/2 tablespoon

oil

1 cup

ketchup

1/4 cup

water

1/2 tablespoon

Worcestershire sauce

1 teaspoon

mustard

1/2 teaspoon

chili powder

1/4 teaspoon

garlic powder

1/4 teaspoon

black pepper

1/2 teaspoon

sugar

1/2 cup

, diced onion

1/2 cup

, diced green pepper

buns

butter
---
How To8 Steps
Step 1
Dice onion and green pepper, set aside.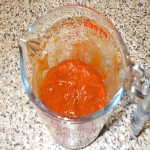 Step 2
In small bowl mix together ketchup, Worcestershire sauce, mustard, chili powder, garlic powder, salt, pepper, and sugar. Set aside
Step 3
In frying pan add oil and beef. Season with garlic salt and pepper. Brown meat breaking up into small pieces. Once fully cooked, drain off oil, set aside.
Step 4
In same pan add onion and peppers and cook until tender.
Step 5
Add cooked beef and mix with onion and peppers.
Step 6
Slowly add the sauce, mixing well. If needed add a small amount of the water. Simmer on low heat until hot, stirring occasionally. Sauce will thicken as it cooks.
Step 7
Lightly butter inside of buns, and toast in oven until golden brown.
Step 8
Spoon beef mixture onto buns and serve hot.
---
Chef's Notes
Instead of ground beef, why not try shredded roast beef for a new twist to an old classic.
---