Ingredients
1/2 cup

butter

2 teaspoons

butter

2

eggs

1 1/2 cups

, packed brown sugar

2 cups

flour

1 teaspoon

baking soda

1 teaspoon

cinnamon

1/2 teaspoon

salt

1 cup

sour cream

1 teaspoon

vanilla

2 cups

, chopped apples

1/2 cup

, packed brown sugar

1/2 cup

flour

1/2 teaspoon

cinnamon

4 tablespoons

, softened butter
---
How To10 Steps
Step 1
Preheat oven to 350F. Lightly grease 13x9 glass baking dish with 2 teaspoons of butter.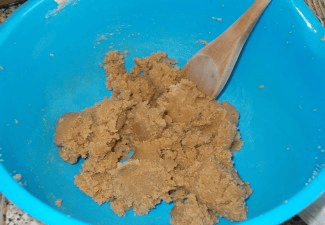 Step 2
In large bowl cream together 1/2 cup of butter and sugar until light and fluffy.
Step 3
Add eggs, one at a time, mixing well in between each egg.
Step 4
In a separate bowl, mix together flour, baking soda, cinnamon, and salt.
Step 5
Add to butter mixture a little at a time, alternating between flour, and sour cream with vanilla.
Step 6
Fold apples into mixture.
Step 7
Pour entire mixture into baking dish
Step 8
In small bowl, mix together brown sugar, flour, cinnamon, and butter, until it is coarse crumbs.
Step 9
Sprinkle topping over cake.
Step 10
Bake about 30 to 40 minutes, or until golden brown. Allow to cool for 10 minutes before serving
---