Ingredients
2 tablespoons

active yeast

2 pinchs

sugar

1 1/2 cups

, very warm (not hot) water

3 1/2 cups

flour

1/2 teaspoon

salt

2 tablespoons

oil

pizza sauce

choice toppings
---
How To8 Steps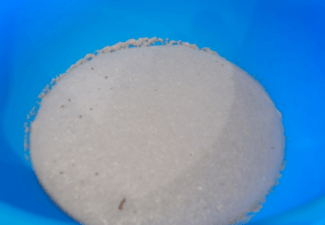 Step 1
In small bowl add 1/4 cup of warm water to yeast, set aside for 10 minutes.
Step 2
In large bowl, add flour, salt, and sugar. Once yeast has set, add to flour mixture, mixing well with your hands. Slowly add the remaining water, a little at a time, until dough is smooth and pulls away from bowl.
Step 3
Work dough into a ball, lightly coat with oil. Cover with film wrap and dish cloth. Allow to sit for 30 minutes to an hour.
Step 4
Preheat oven to 350F
Step 5
Once dough has risen twice its size, tear into two smaller balls. On a smooth surface sprinkle with flour, set your dough in the middle, sprinkle with flour and roll your dough out to fit your pizza pan. Do this for each dough ball.
Step 6
Lightly grease your pizza pan, or coat with coarse corn meal. Place crust onto pan. Bake for 5 minutes.
Step 7
Spread a thin layer of pizza sauce in middle of crust. Add a small amount of your favorite cheese, and begin adding toppings, with a small layer of cheese on the top.
Step 8
Bake for 12 minutes, or until cheese is melted, and crust is golden brown. Allow to sit for 5 minutes before serving.
---
Chef's Notes
I prefer to add garlic, oregano, and other Italian herbs to my dough. I will also melt butter and add these same herbs, to brush onto the edges of the pizza crust before I begin baking.
---